Aires is pleased to announce that Lance Allen, GMS, has joined the company as General Manager of the West Coast Region. In his role, Lance will be responsible for the continued growth and development of Aires' business in the region.
Mr. Allen brings more than 30 years of mobility industry experience and leadership to Aires, having worked extensively in the United States, Asia, Africa, and the Middle East. He has worked for relocation management, destination services, and household goods shipping companies over the course of his career, specializing in strategic company development in key markets, client relationship building, and team development.
"We are excited to have Lance join Aires," said Aires' President Jeff Wangler. "His years of experience will be a great asset to our company as we continue to expand and develop our West Coast presence. Lance brings the perfect mix of abilities to Aires, from building strategic alliances with clients, to developing successful operations and management teams, to successful business development and growth."
Most recently, Mr. Allen was based in Hong Kong, serving as the Managing Director for North Asia for a leading mobility firm. In that role, he oversaw all business lines in the North Asia Cluster, serving as a member of the senior leadership team. He will directly apply his years of management experience in his new role with Aires.
"Being a service provider and partner with Aires, I have admired the organization for decades and now I have the opportunity to be part of their team," said Mr. Allen. "Aires is a true market leader in the mobility industry, and I feel honored to be joining such a strong and professional organization."
Mr. Allen received a bachelor's degree in finance from Indiana University and a Master of Business Administration from Pepperdine University. He has been instrumental in establishing CSR, ISO, and other relevant certifications for organizations throughout his career. He has also served within several industry organizations, including the Board of Governors for the American Club and the Board of Governors for FIDI-Asia (during which time he also served as Vice President and President).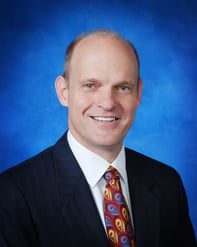 About Aires
Aires delivers best-in-class global and domestic relocation solutions and mobility program management. Having been recognized by The Forum for Expatriate Management, the Better Business Bureau, and the Stevie Awards for organic growth methodology, excellent client/vendor partnerships, and leading-edge proprietary technology, Aires focuses on people, process, and technology to deliver world-class service. The company has also achieved ISO 9001, ISO 14001, FIDI-FAIM, C-TPAT, and Privacy Shield certifications and registrations. Clients are assured a focus on quality and customer service excellence when partnering with Aires. For more information, please visit www.aires.com.
---
Return