The skilled relocation veteran will now manage multiple AIReS groups.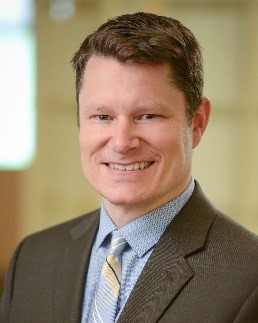 December 8, 2015 — Brad Stevenson, GMS, has accepted the new position of Director of Global Procurement, operating from AIReS' corporate headquarters in Pittsburgh, PA. Mr. Stevenson will be responsible for the management of the Procurement/Rates team, Mobility Services group and Partner Operations group to fulfill AIReS' procurement strategy while ensuring AIReS' high partner performance standards.
Brad initially joined AIReS in June 2012 with six years of prior relocation industry experience. His former AIReS position as Partner Manager, Family Services, provided the groundwork for this promotion as he established long term partnerships with AIReS' supplier partners that yielded strong results for both sides.
On his new position, Mr. Stevenson said, "Within the expanded role, I'm really looking forward to getting to know our household goods providers and the level of service they provide to AIReS. Building strong partnerships is key to performance and will help lay the groundwork for maintaining and expanding an unparalleled global partner network."
In addition to managing several groups within AIReS, Mr. Stevenson will also serve as an escalation point for the resolution of partner-related matters. He will, support and monitor key metrics, investigate and resolve any partner performance issues or ISO non-conformances, ensure that AIReS' procedures are compliant with IRS regulations and industry guidelines, maximize business received for AIReS partners, and identify additional growth opportunities.
Mr. Stevenson received his Bachelor of Science degree in Organizational Leadership/Supervision from Purdue University and holds his GMS® designation from the Worldwide ERC®.
About Aires
Aires delivers best-in-class global and domestic relocation solutions and mobility program management. Having been recognized by The Forum for Expatriate Management, the Better Business Bureau, and the Stevie Awards for organic growth methodology, excellent client/vendor partnerships, and leading-edge proprietary technology, Aires focuses on people, process, and technology to deliver world-class service. The company has also achieved ISO 9001, ISO 14001, FIDI-FAIM, C-TPAT, and Privacy Shield certifications and registrations. Clients are assured a focus on quality and customer service excellence when partnering with Aires. For more information, please visit www.aires.com.
---
Return