Emma Herblot joins the company as a Global Client Service Manager serving the APAC region.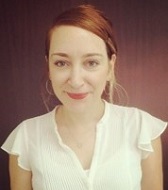 November 25, 2015 — Emma Herblot, GMS, has joined AIReS as a Global Client Service Manager serving the APAC Region from AIReS' Hong Kong office. Ms. Herblot will be responsible for managing client relationships, client program implementation, and ongoing assistance and training for the Operations service team.
Emma has six years of comprehensive relocation and immigration management experience, including work with a large mobility management company and an immigration provider. Through this experience, Emma has worked with clients across many different industries, focusing on high quality service delivery and account management.
"We view Emma's appointment as a sign of our commitment to our clients and employees in the APAC region," said AIReS' Vice President of Operations, Joleen Lauffer. "The increasing demand from our global customers led us to look for an addition to our team who will fit in with our ethos of client focus and unparalleled service to transferees. I'm confident that Emma will play a key role in providing leadership to our in-region team and implementing solutions for our clients."
Emma enjoys exploring different parts of Asia and immersing herself in the culture, allowing her to develop a deeper grasp of the cultures in different locations.
About Aires
Aires delivers best-in-class global and domestic relocation solutions and mobility program management. Having been recognized by The Forum for Expatriate Management, the Better Business Bureau, and the Stevie Awards for organic growth methodology, excellent client/vendor partnerships, and leading-edge proprietary technology, Aires focuses on people, process, and technology to deliver world-class service. The company has also achieved ISO 9001, ISO 14001, FIDI-FAIM, C-TPAT, and Privacy Shield certifications and registrations. Clients are assured a focus on quality and customer service excellence when partnering with Aires. For more information, please visit www.aires.com.
---
Return