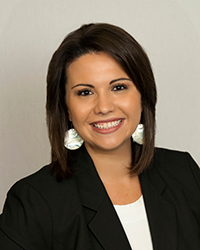 February 22, 2016 — Kate Williams, CRP, GMS, has joined AIReS as a Client Services Director. In her role, she will be responsible for strategic client service management.
Kate has 10 years of comprehensive relocation management experience, serving in operations and client services roles. Her career has been highlighted by operational excellence, extensive knowledge of the procurement process, client retention, supply chain management, cost containment, and team management. Most recently, Kate held the dual-role of operations management and client services supporting a leading tech company. She managed a tri-regional global team with responsibility for overall program execution.
"Kate's energy and drive make her the perfect fit for the role of Client Services Director," said AIReS' Vice President of Operations, Joleen Lauffer. "As AIReS continues to gain market share, we find ourselves with many client engagements that exceed five and ten years. A key part of Kate's role will be to ensure that we continue to bring creative, strategic solutions and recommendations to our loyal clients as well as to those who are new to us. As a long term partner, we must continuously evaluate and improve our offerings and keep each program on the cutting edge. Kate will lead that charge. She is strategically located in San Francisco and will have a strong initial focus on the needs of our Bay Area clients."
Raised in the Republic of Panama, Kate is bilingual with Spanish-English speaking skills and holds a bachelor's degree in Spanish/Latin American Studies. She has also personally experienced relocation several times—both domestically and internationally—which allows her to relate and form close bonds with relocating clients and their employees.
About Aires
Aires delivers best-in-class global and domestic relocation solutions and mobility program management. Having been recognized by The Forum for Expatriate Management, the Better Business Bureau, and the Stevie Awards for organic growth methodology, excellent client/vendor partnerships, and leading-edge proprietary technology, Aires focuses on people, process, and technology to deliver world-class service. The company has also achieved ISO 9001, ISO 14001, FIDI-FAIM, C-TPAT, and Privacy Shield certifications and registrations. Clients are assured a focus on quality and customer service excellence when partnering with Aires. For more information, please visit www.aires.com.
---
Return