Aires was recently honored among 22 suppliers that provide indirect products and services to Honda's North America manufacturing plants and corporate functions across the region. The awards were presented at the annual Honda Indirect Procurement Supplier Conference held at the Bridgewater Banquet and Conference Center in Powell, Ohio.
Aires was recognized in the category of Outstanding Value for suppliers who provide a "competitive advantage to Honda and deliver value through efficiencies and services."
"Honda's quality reputation goes beyond their great products and is also evident in how they value their Associates throughout their mobility journey," said John Casuccio, Aires' Vice President, Central Region. "We are proud to be recognized for our results but couldn't have done it without our joint partnership with the Honda Mobility team."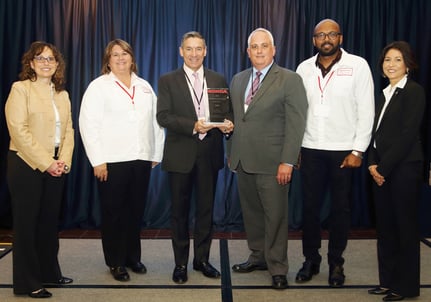 For more information about the award and to view all the recipients, please visit the following link:
https://www.hondanews.com/releases/honda-honors-indirect-procurement-suppliers
About Aires
Aires delivers best-in-class global and domestic relocation solutions and mobility program management. Having been recognized by The Forum for Expatriate Management, the Better Business Bureau, and the Stevie Awards for organic growth methodology, excellent client/vendor partnerships, and leading-edge proprietary technology, Aires focuses on people, process, and technology to deliver world-class service. The company has also achieved ISO 9001, ISO 14001, FIDI-FAIM, C-TPAT, and Privacy Shield certifications and registrations. Clients are assured a focus on quality and customer service excellence when partnering with Aires. For more information, please visit www.aires.com.
---
Return